News — Volkswagen Driveshaft
Posted by SING SPARE PARTS CO on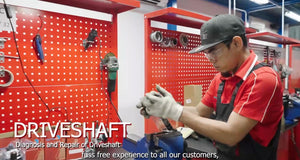 Driveshaft 101: Everything You Need to Know About Your Car's Middleman   What's a driveshaft? It's like the middleman between the engine and the wheels - without it, your car wouldn't go anywhere. How does it work? Think of it like a giant metal straw that sucks power from the engine and spits it out to the wheels. Common problems? Sometimes the driveshaft gets tired and worn out, kind of like your grandpa after a long day of golf. How do you know if it needs fixing? If your car starts making weird noises or feels like it's vibrating more...
Posted by SING SPARE PARTS CO on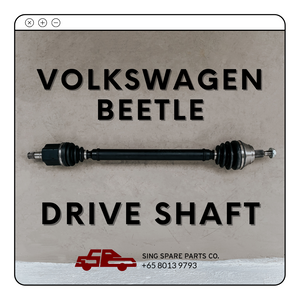 Drive Shaft Volkswagen Beetle Reconditioned Driveshaft CV Joint (Constant Velocity Joint) Should I change the rubber boot only or the whole shaft? It is recommended to change the whole shaft as it would be more durable than just changing the rubber boot. Only replacing the boot does not solve the problem. It's only a temporary solution and easier to spoil because as the boot tears, all the dirt is already inside and sooner or later will cause you trouble. Driveshaft and steering rack specialist since 1980 www.singspareparts.sg Freddy Lim +65 8013 9793 http://wa.me/80139793 www.singspareparts.sg The only company in Singapore with...
Posted by SING SPARE PARTS CO on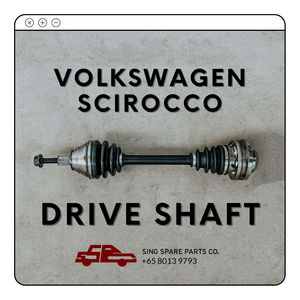 Drive Shaft Volkswagen Scirocco Driveshaft CV Joint (Constant Velocity Joint)How long do CV boots last?The CV boot is used constantly when the car is in use. Usually, the CV boots will last about 80,000 miles before they have to be replaced. The boots are made from rubber, which means that they will take on a lot of abuse over the years due to the high amount of heat that they are exposed to.Driveshaft and steering rack specialist since 1980www.singspareparts.sgFreddy Lim+65 8013 9793http://wa.me/80139793