News — Nissan Teana
Posted by SING SPARE PARTS CO on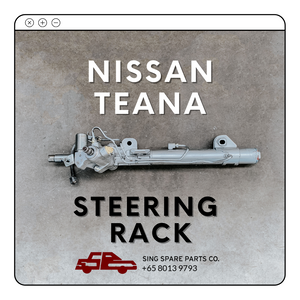 Steering Rack Nissan Teana Hydraulic Power Steering Rack and Pinion Power Steering System Steering Gears Shaft Self-Steering Assembly Is tie rod end and rack end the same?  Tie rod end is located near the wheels, and the position is called outer tie rod end. Rack end that is close to inside is called inner tie rod end. The main function of tie rod end is to push and pull tires, directly affecting stability of control, safety, and tire use life. Driveshaft and steering rack specialist since 1980 www.singspareparts.sg Freddy Lim +65 8013 9793 http://wa.me/80139793 www.singspareparts.sg The only company in Singapore...
Posted by SING SPARE PARTS CO on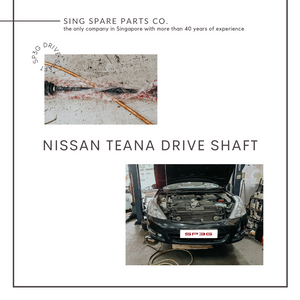 The Teana is Nissan's largest front wheel drive sedan and is equipped with a really good engine, what is important for a large car. However, as time flies, it's normal for problems starting to appear such as a broken drive shaft. It prevents wheels from turning properly, giving you trouble when trying to make turns. This issue limits your overall control of the car. You need to get your drive shaft checked at Sing Spare Parts Co. in order to drive the car correctly addressed right away for safe driving and continued use of the vehicle. Freddy Lim +6592353570 www.singspareparts.sg...