News — Toyota Previa
Posted by SING SPARE PARTS CO on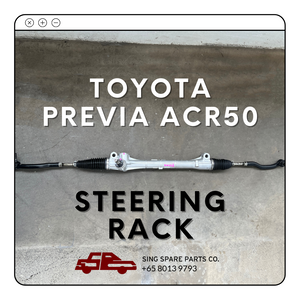 Steering Rack Toyota Previa ACR50 Power Steering Rack and Pinion Power Steering System Steering Gears Shaft Self-Steering Assembly How do I know if my steering rack needs replacing?  One sign is difficulty with steering at lower speeds. When driving on the highway, loose steering and shaking on the steering wheel are signs of a bad rack. Badly worn tires are another sign. Lastly, a noticeable fluid leak (power steering fluid) is also a sign of replacement.  Driveshaft and steering rack specialist since 1980 www.singspareparts.sg Freddy Lim +65 8013 9793 http://wa.me/80139793 www.singspareparts.sg The only company in Singapore with more than 40...
Posted by SING SPARE PARTS CO on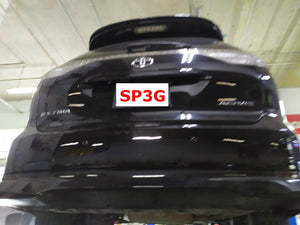 1 of the best Toyota cars to renew the beautiful Estima ACR50. This car is truly a work horse for your family or work with its large size and bullet proof engine with little to slight problems with maybe only its Driveshaft, Steering Rack and Gear Box but this is truly a car that has stood the test of time. Estima came down today for change of her driveshaft now she drives perfectly.   Kindly and Share our facebook page for special promotion https://www.facebook.com/sing.spare   For more enquires please contact Freddy +65 9624 9244 www.singspareparts.sg   #driveshaft #steeringrack #cvjoint #rackandpinion...