News — Mitsubishi Lancer Driveshaft
Posted by SING SPARE PARTS CO on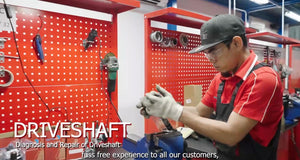 Driveshaft 101: Everything You Need to Know About Your Car's Middleman   What's a driveshaft? It's like the middleman between the engine and the wheels - without it, your car wouldn't go anywhere. How does it work? Think of it like a giant metal straw that sucks power from the engine and spits it out to the wheels. Common problems? Sometimes the driveshaft gets tired and worn out, kind of like your grandpa after a long day of golf. How do you know if it needs fixing? If your car starts making weird noises or feels like it's vibrating more...
Posted by SING SPARE PARTS CO on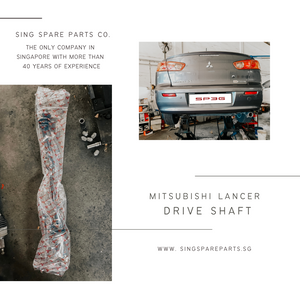 Do you know that drive shaft lifespan can last for 75,000 miles? If you allow the drive shaft to die completely, then it will reach the point where the wheels no longer receive any power. While there is no set lifespan of a drive shaft, it typically can last about 75,000 miles. Keep in mind depending on the vehicle, and wear and tear you may get much less or much more. When you start noticing your drive shaft going bad such as intense shaking from the undercarriage or clunking noise, get your drive shaft to be repaired or replaced at...